Welcome to City of Eldora

Eldora, Iowa, Home of Pine Lake State Park.

In the City of Eldora, we are defined less by boundaries on a map than by the sense of shared values our residents hold dear. Small town values, guided growth, preservation of historical, cultural, and natural heritage are just a few of the core principles that makes the City of Eldora a wonderful place to call home.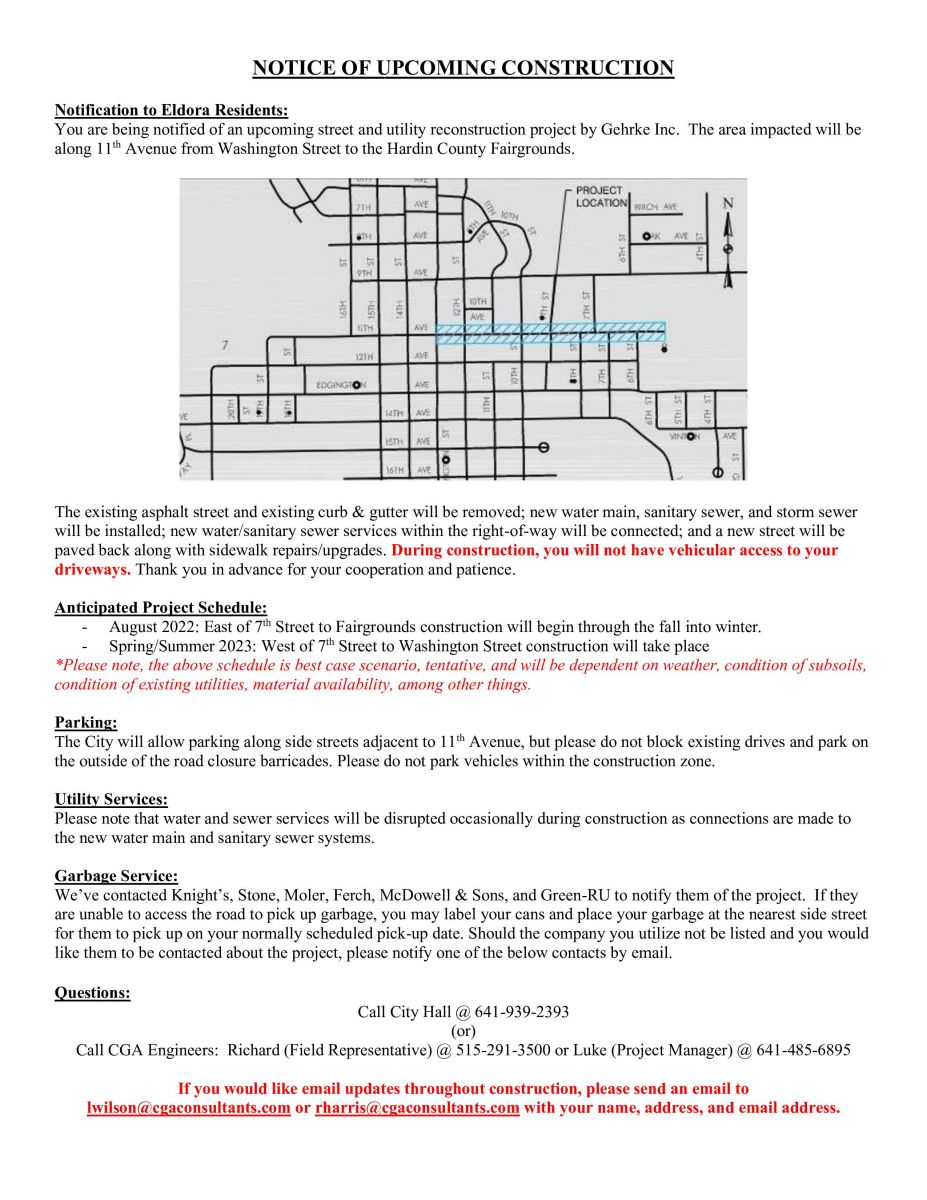 ELDORA AREA CHAMBER OF COMMERCE CALENDAR
NOW PLAYING AT ELDORA'S GRAND THEATER........
PLAYING NOW at Eldora's Grand Theatre.......
The Grand Theatre is open Friday, Saturday & Sunday November September 18-20th at 7:00pm, Wednesday November 23th at 2:00pm for a matinee. Nearly 5,000 years after he was bestowed with the almighty powers of the Egyptian gods--and imprisoned just as quickly--Black Adam is freed from his earthly tomb, ready to unleash his unique form of justice on the modern world. This movie is rated PG-13 and the runs time is 2 hr 05 minutes.