Welcome to the City of Eldora

Eldora, Iowa: Home of Pine Lake State Park

In the City of Eldora, we are defined less by boundaries on a map than by the sense of shared values our residents hold dear. Small town values, guided growth, preservation of historical, cultural, and natural heritage are just a few of the core principles that makes the City of Eldora a wonderful place to call home.
Featured News
RFP - City Hall Cleaning
9/14/2023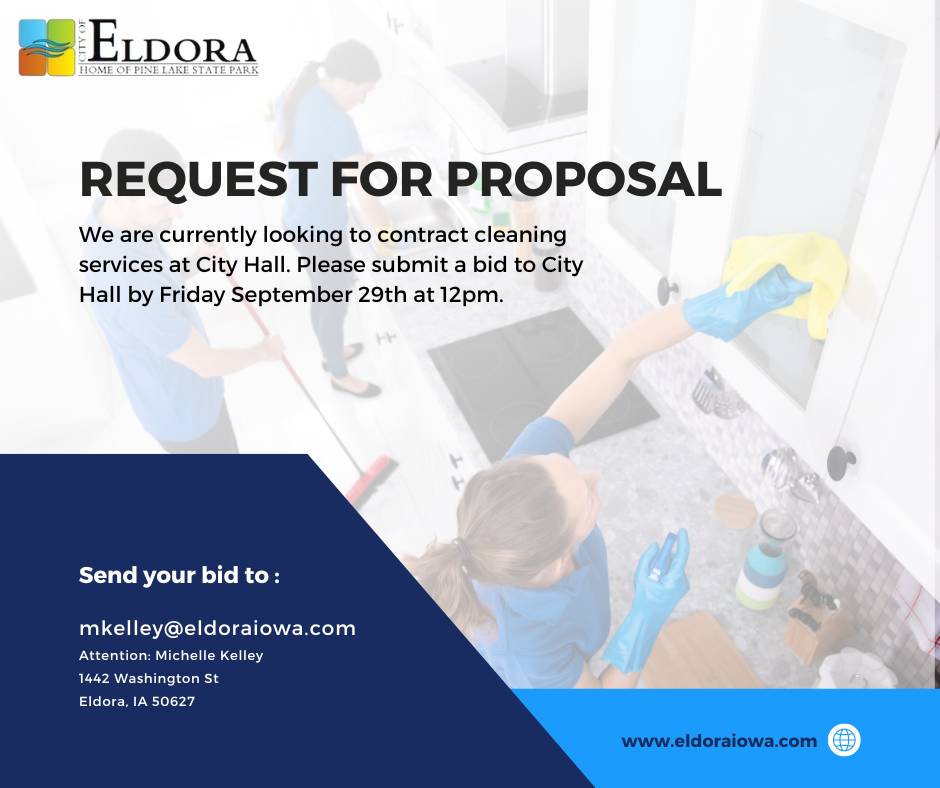 Parade Route for 2023 Pine Lake Festival
7/17/2023
We are excited to share the parade route for the upcoming 2023 Pine Lake Festival in Eldora, Iowa. Attached to this message, you will find the specific route that the parade will follow. We hope this information helps you plan your day accordingly and ensures you don't miss out on the displays...